(Global Livestream) Rosh Hashanah- Inspirational Day of Learning with World-Renowned Speakers
WATCH FACEBOOK LIVE (click one) JICNY or JIC Israel
ZOOM MEETING HERE : https://bit.ly/35yRvFM
Friends we are having a techy issue here - please click www.jodisvoice.com/live to go to the zoom meeting
Jewish International Connection (JIC) and Abraham's Legacy invites you to join Rosh Hashana LIVESTREAM - a day of inspiration with world-renowned speakers!
Sunday, September 13th, 2020
    9am-1pm USA (EDT)
    4pm-8pm Israel
DONATE to the JICNY for this event and upcoming programs: CLICK HERE
*Program in memory of Walter Eisenberg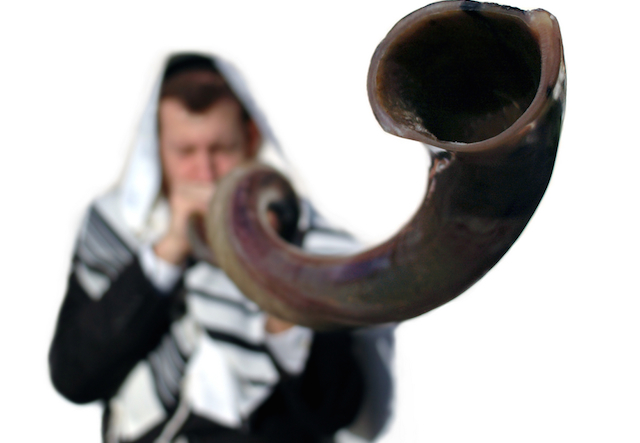 SUNDAY, SEPTEMBER 13th, 2020
PROGRAM / SPEAKERS
Jodi Samuels, Event Moderator
Co-Founder of the JICNY, Author of "Chutzpah, Wisdom & Wine" www.jodisvoice.com
9:00am USA (EDT)  / 4:00pm Israel
Steve Eisenberg, Co-Founder of the JICNY
Topic: Going for A's this Year in 5781.
A risk arbitrage specialist who previously served as a Vice President at Bear Stearns and a Managing Director at the investment firm Ehrenkrantz King Nussbaum, Inc., Steve juggles a demanding Wall Street career with a passionate commitment to Jewish outreach programming. In addition to delivering JICNY's flagship weekly Torah class on Monday evenings he also manages JICNY's Job Assistance website and coordinates the organization's networking events. A gifted speaker and a celebrated educator, Steve is frequently invited to speak at events around the world and develops programs for outreach organizations across the United States.
9:30am USA (EDT)  / 4:30pm Israel
Rabbi David Aaron, Founder and Dean of Isralight, Rosh Yeshiva Orayta www.RabbiDavidAaron.com
Topic: Shofar so Good: Feeling Joy in Judgement
David Aaron is a spiritual visionary and master educator who has invested over 4 decades delving into life's biggest question marks and sharing Torah's transformational wisdom to adults and young adults. He has emerged as the spirituality expert' simply because he has dared to ask and answer the most difficult questions that all people have and/or struggle with about God's existence and their own.
10:00am USA (EDT)  / 5:00pm Israel
Lori Palatnik, Founding Director of Momentum (previously JWRP)  MomentumUnlimited.org
Topic: Your Spiritual "Year End": Where do you want to be at this time next year?
Lori Palatnik is the Founding Director of Momentum (formerly JWRP). She is a world-renowned Jewish educator, speaker, writer, and media personality, who has lectured all over the world. Lori has authored four books: Friday Night and Beyond, Gossip, Remember My Soul, and Turn Your Husband Into Your Soul Mate. In 2014, Lori was named one of the ten "Women to Watch" by Jewish Women International in recognition of her contribution to Jewish women throughout the world. Hadassah named Lori one of the "Most Outstanding Jewish American Women of Our Time" and Izzy included Lori in its "Global Jewish 100" list for moving Jewish culture forward. In 2020, Lori was selected to light the "Diaspora" torch at the national ceremony for Israel's 72nd Independence Day. Lori lives with her husband in Jerusalem.
Click here to download your next year goals worksheet!
10:30am USA (EDT)  / 5:30pm Israel
Rabbi Shmuel Lynn, Founder & Executive Director at Meor Manhattan www.meormanhattan.org
Topic: If you want it, you got it!
Rabbi Shmuel Lynn is the Executive Director at Meor Manhattan and served for 12 years as Executive Director of Meor at Penn, where he continues to teach regularly. The Maimonides Leaders Fellowship, his flagship program there, is now available at more than 50 campuses throughout North America. The Israel and Poland trips he pioneered in his early years at Penn have become national entities, receiving generous support from foundations and Israeli government initiatives with thousands of alumni. Before coming to Penn, Rabbi Lynn lived in Israel for nine years. He studied Torah, Jewish philosophy, and Talmudic Law at the renowned Mirrer Yeshiva in Jerusalem, the largest yeshiva in Israel. Rabbi Lynn first graduated from Duke University, and then went on to the Tisch Film School at NYU, later spending several years working as a writer in Los Angeles. He was born in New York City, where he currently resides, but grew up in Palm Beach, Florida. He is the husband of Ruthi Lynn, and the father of eight children.
11:00am USA (EDT)  / 6:00pm Israel
Slovie Jungreis-Wolff, Author, teacher, lecturer, leader of Hineni couples and author of the parenting handbok "Raising A Child with Soul." www.hineni.org
Topic: The Incredible Power of the Shofar
Slovie Jungreis Wolff is an acclaimed author, lecturer and parenting instructor. She is the leader of Hineni Couples and has taught about life, relationships and marriage for more than 25 years. She gives weekly classes on the East and West side of NYC, Long Island, Brooklyn and Westchester. Slovie's groundbreaking parenting hand book 'Raising A Child With Soul 'is published by St. Martin's Press and has been a source of support and guidance to parents and families all over the world . She has given workshops and lectured extensively throughout the U.S., Canada, Mexico, Panama, South Africa, Europe and Israel. Slovie is a popular columnist for the renowned site, Aish.com where her articles about life and Judaism have inspired people worldwide. Her parenting workshops on JewishEbooks.com. has reached audiences around the globe. Slovie is the daughter of Rebbetzin Esther Jungreis and continues her mother's legacy of rekindling the spark within every soul.
11:30am USA (EDT)  / 6:30pm Israel
Rabbi Mark Wildes, Founder and Director of Manhattan Jewish Experience  www.jewishexperience.org
Topic: Praying in the Plural: How Community Impacts Our Spiritual Return
Rabbi Mark Wildes is the founder and director of the Manhattan Jewish Experience, a social, educational, and spiritual events organization for young adults that draws more than twenty thousand attendees each year to Shabbat dinners, classes, and special events and trips. He earned a law degree from the Cardozo School of Law and a master's degree in international affairs from Columbia University before being ordained from Yeshiva University. He actively blogs for the Times of Israel and Huffington Post, runs a YouTube channel, and has made appearances on HuffPost Live and Fox News. He lives in New York City.
12:00pm USA (EDT)  / 7:00pm Israel
Rabbi Ephraim Z. Buchwald, Founder and Director of NJOP (National Jewish Outreach Program) and Rabbi of the Lincoln Square Synagogue Beginners Service www.njop.org
Topic: Rebirth and Renewal: Must we encounter death in order to appreciate life?
Rabbi Ephraim Z. Buchwald is one of the leaders in the movement of Jewish return in America today. He has pioneered and developed many of the most dramatic and effective outreach programs in this country. Rabbi Buchwald served from 1973 for 15 years as the Director of Education at Lincoln Square Synagogue in New York. Since 1975, Rabbi Buchwald has led the now-renowned "Beginners Service," a special Shabbat service for people with little or no synagogue experience. In 1987, Rabbi Buchwald founded the National Jewish Outreach Program. NJOP sponsors the acclaimed SHABBAT ACROSS AMERICA /CANADA and READ HEBREW AMERICA /CANADA campaigns, establishes Beginners Services and offers the TURN FRIDAY NIGHT INTO SHABBAT, PASSOVER ACROSS AMERICA and SUKKOT ACROSS AMERICA programs, as well as free "Crash Courses" in Hebrew Reading, Basic Judaism and Jewish History. NJOP has successfully reached more than 1,645,654 (as of June 2020) North American Jews and engaged them in Jewish life. Rabbi Buchwald was Founding President of the Association for Jewish Outreach Professionals (AJOP). He lectures across the country and overseas, and leads experiential programs in cities throughout the world.
12:30pm USA (EDT)  / 7:30pm Israel
Pey Dalid Concert  www.peydalidmusic.com
Soulful Music with the Band
Pey Dalid is an eclectic fusion of sound and story. Their live performance is an uplifting experience of musical styles, popular genres". Armed with catchy melodies and thought provoking lyrics the brothers of Pey Dalid, Mordechai, Shlomo and Pesach Walker, have been performing across the world for the last 20 years, spreading the message of unity and peace through their sweet harmonies and lively music. Blessed with beautiful voices and the ability to uplift all those around them, the brothers have lead Shabbat and holiday services for communities throughout the globe.
Abraham's Legacy presents GLOBAL TEHILLIM READ
Join us hourly and take part in a 3-minute GLOBAL TEHILLIM READ through the ABRAHAM'S LEGACY Tehillim app - an incredible app uniting Am Yisrael through the power of prayer! The app is available for iOS and Android in Hebrew, English, Spanish and French. With Abraham's Legacy you never have to worry about breaking up the book of tehillim again. Complete the book of tehillim thousands of times a day collectively with the entire world. Simply tap to pray and Abraham's Legacy will give you the next chapter in the global count. Learn more: https://youtu.be/bE-F6XsUqDI
Download the APP and join the GLOBAL READ: https://abrahamslegacy.com/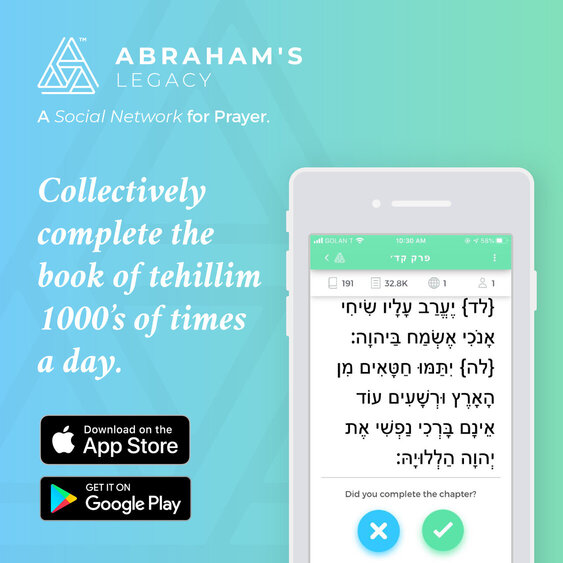 THANK YOU TO OUR EVENT PARTNERS!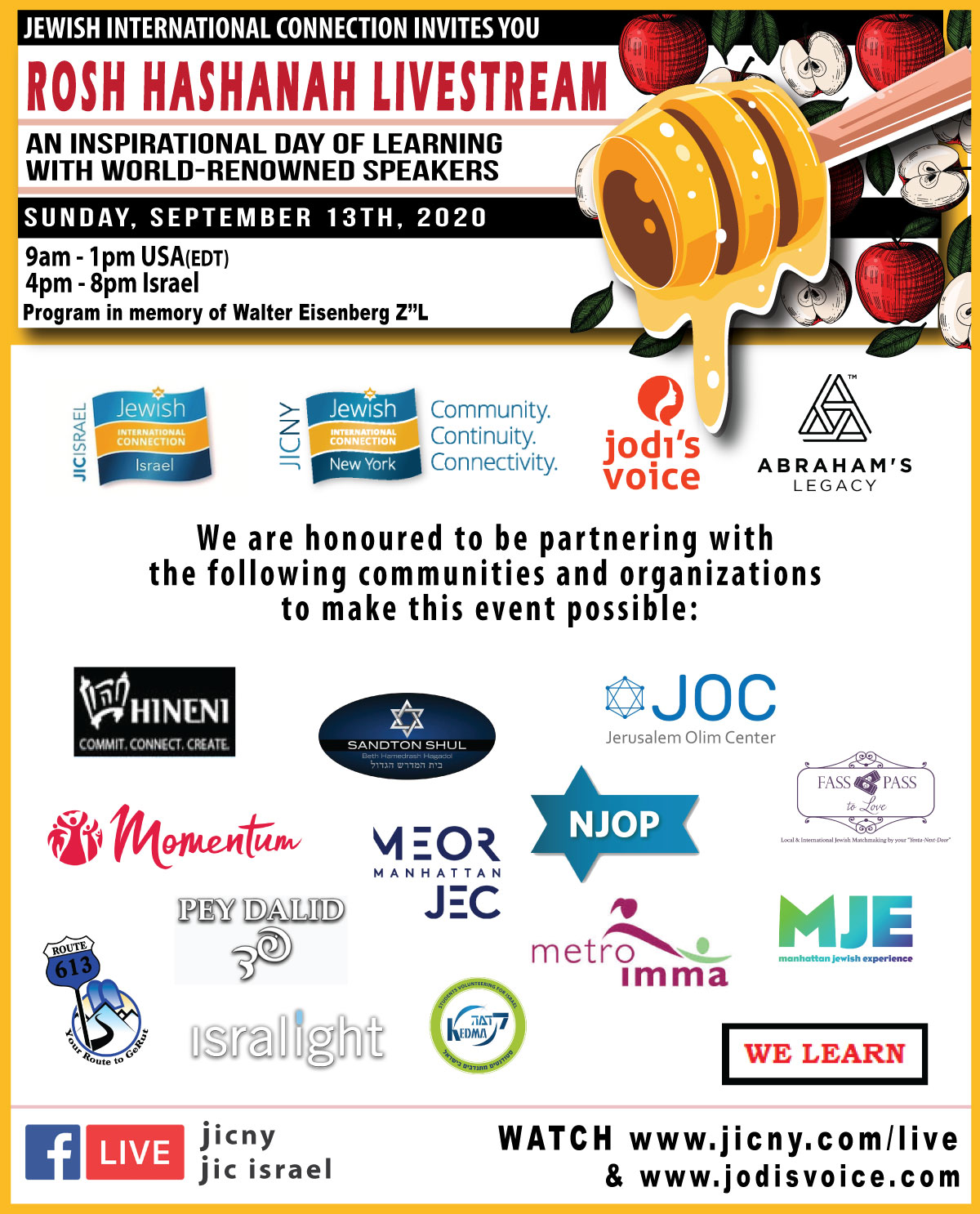 OUR PARTNER ORGS
Fass Pass to Love
Hineni
Isralight
Jerusalem Olim Center (JOC)
Kol HaNeshamah
Manhattan Jewish Experience (MJE)
Meor Manhattan
NJOP
Metroimma
Momentum
Pey Dalid
Standton Shul
We Learn
Start Date:
Sun, 09/13/2020 - 9:00am
End Date:
Sun, 09/13/2020 - 1:00pm
Where:
LIVE ON ZOOM (time set to NYC)
Address Not Available
, New York
---
Don't Miss Out on Exclusive JICNY Events!
To sign up for our e-mail updates