(Tel Aviv) Shabbat Dinner Under the Stars
Tel Aviv Shabbat Dinner under the Stars
(weather permitting- indoor option if rain)
Friday, November 9th, 2018
Join us for a delicious & inspiring meal strictly for Young Professional Internationals, Israelis, New Olim & Lone Soldiers ages 25-40. Enjoy meeting new people from all over the world!
Dinner Sponsors: JICNY Israel, IYIM (International Young Israel Movement) and Tel Aviv Int'l Synagogue
DINNER HOSTS: Jodi and Gavin Samuels, Co-founders of the JICNY.
With guest speaker, Daniel Pomerantz, Attorney and Executive Director, HonestReporting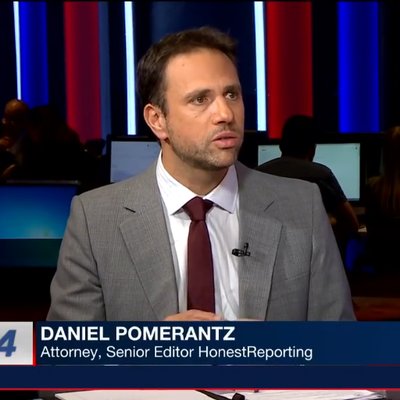 Daniel began his career as an attorney in the United States where he worked for high profile law firms in New York and Chicago before starting his own law practice, and later making aliya to Israel. He also worked in publishing and communications in positions such as Executive Editor and Chief Executive Officer. At HonestReporting, Daniel combines his commitment to fairness and analytical thought with his love for communications and his dedication to Israel. Daniel also serves on the adjunct faculty at the Interdisciplinary Center (IDC) University in Herzliya, and is a permanent panelist on i24 News.
DATE: Friday, November 9th, 2018
TIME: 16:40 Mincha
           17:00 Carlebach Shabbat services
            Followed by: Champagne Kiddush
            Followed by: Dinner with Guest Speaker  
            Followed by: Grand Dessert Buffet
WHERE: The Tel Aviv International Synagogue - Beit El, #23 Frishman St (off of Ben Yehuda St)  http://metzion.org/
COST: 85nis early-bird tickets till Sunday, Nov 3rd
            95nis after;  105nis on Thurs, Nov 8th
            New Olim (6 months or less) 50nis
            Lone Soldier FREE
          250nis L'Chaim sponsor- Sponsor a nice bottle of wine or liquor- Click HERE for sponsor info
RSVP required: Send email to events@jicny.com and write "TLV dinner" in the subject line (we will send you the payment info then)
Please note that there are 4 ways to make payments (you must register first, before you pay!)
1. Using your Paypal account   2. To pay with a credit card (card must have 16 digits) 3. Drop off cash to Jodi's house (in Jerusalem)  4. Drop off cash to the Synagogue
Start Date:
Fri, 11/09/2018 - 5:00pm
End Date:
Fri, 11/09/2018 - 11:00pm
Where:
Tel Aviv International Synagogue "Beit El"
Frishman Street 23 (off Ben Yehuda)
, Tel-Aviv
Fees:
Service Fee: $ 5.00
Event Fee (subsidized price): $ 105.00
Event Fee (full price): $ 140.00
Online price in ₪ ILS Available via Paypal Only
Registration Ends:
Friday, November 23, 2018 - 00:11
---
Don't Miss Out on Exclusive JICNY Events!
To sign up for our e-mail updates