JERUSALEM Yom Yerushalyim Shabbat Dinner at First Station Rooftop
YOM YERUSHALYIM Shabbat on the Rooftop at the First Station Jerusalem (Old Train Station)
Friday, May 26th, 2017
Join us for a beautiful Shabbat dinner with great food & wine!
Meet new Young Professionals from around the world!
LONE SOLDIERS ARE INVITED AT NO CHARGE!
With Guest Speaker, David Kramer. David Kramer is the founder of NU Campaign and the co-founder of One United Nation, two initiatives connecting people worldwide to the non-profit world in Israel. He is the author of United Nation, www.unitednationbook.com, a recently published book exploring the humanitarian side of Israel, through a collection of 40 stories, interviews and accounts of Israelis making an impact in the world. David has lived in Israel since 2000, served in the Israeli army and resides in Jerusalem with his wife Tova and children.
NEW INFO: BOTH Kabbalat Shabbat services and the dinner will take place on the Rooftop at the First Station ( (דוד רמז 4
TIME:  19:30 Kabbalat Shabbat services led by Meron Samuels (REMINDER: Bring your own siddur!)
           20:30 Dinner
COST:  Early-bird tickets 95nis (or $25US) by Wed, May 24th at MIDNIGHT; 105nis after (or $28US)
            New Olim (6 months or less) 50nis
            Lone Soliders FREE!
            180nis L'Chaim Sponsor or 360 Event Sponsorship available; Click HERE for sponsor info
*All food is strictly kosher. 
REMINDER TO BRING A SWEATER FOR CHILLY EVENING!
To RSVP send email to events@jicny.com and write "Yom Yerushalyim rsvp" in the subject line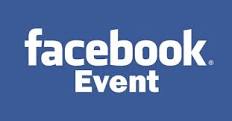 Start Date:
Fri, 05/26/2017 - 8:30pm
End Date:
Fri, 05/26/2017 - 11:30pm
Where:
First Station (Old Train Station), 4 David Remez St, דוד רמז 4
Outside on Rooftop- Stairs to rooftop are located to the left of the Art Gallery
Jerusalem,
Fees:
Service Fee: $ 4.00
Event Fee: $ 105.00
L'Chaim Sponsor: $ 180.00
Online price in ₪ ILS Available via Paypal Only
---
Don't Miss Out on Exclusive JICNY Events!
To sign up for our e-mail updates